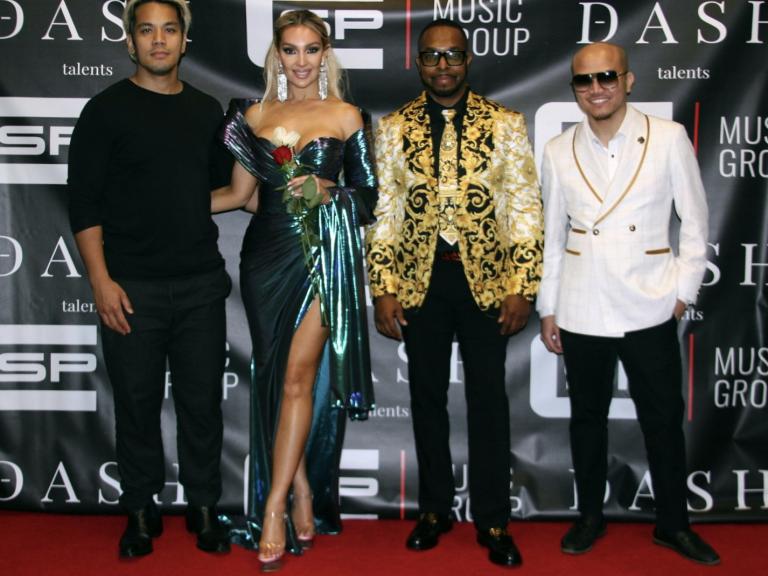 WASHINGTON, June 2, 2023 /PRNewswire/ -- CSP Music Group, a dynamic and forward-thinking full-service entertainment firm that has contributed to the success of many recording artists, including Christina Aguilera, J-Kwon, Boyz II Men, Next, Emcee N.I.C.E, Chris Brown, and others, is pleased to announce its affiliation with Dash Talents Modeling Agency - a fast-growing agency specializing in talent representation and development. This strategic partnership brings together two industry powerhouses, combining their expertise to provide a comprehensive platform for models and artists alike. "I'm excited about the endeavors with Dash Talents and CSP because when you're able to combine two industries that mirror each other, the outcome has the potential to achieve limitless accomplishments," stated Christopher Starr, Founder & CEO of CSP Music Group. 
Dash Talents Modeling Agency is becoming widely known for its commitment to discovering and nurturing models, helping them flourish in the highly competitive world of fashion and entertainment. The agency's team of industry professionals provides comprehensive representation, career and portfolio development, networking opportunities, runway training, and more.  Starting out as an elite portfolio building firm, Dash Talents' owners Noel Calubaquib, RoRo Yone, and Yelena Scheidler noticed a significant gap in models' careers between modeling education and modeling industry presence.  With commitment to make an impact, Dash Talents, headquartered in Virginia right outside of DC, became a mother agency and developed a program to bridge the growing gap for aspiring models by introducing Dash Modeling 101.  The course consists of a 4-step process: model career training, business training, portfolio building, and agency pitch. The significant advantage of taking Dash Modeling 101 is that models' portfolios are presented for placement to major modeling agencies nationally, creating a real opportunity for aspiring models to break into the industry.
Teamwork is power in the modeling and entertainment industry. "We are thrilled to welcome CSP Music Group as an affiliate. Their track record in artist development and their passion for innovation align perfectly with our agency's vision. Together, we will create new opportunities and push the boundaries of artistic expression," Dash Talents expressed.  Founded in 1999, CSP Music Group has established itself as a leading force in the music industry, fostering the careers of emerging and established artists across various genres. This new affiliation between CSP Music Group and Dash Talents Modeling Agency is set to create synergies that will benefit both artists and models. By combining their resources and expertise, the two entities aim to provide unparalleled opportunities for creative collaboration and cross-promotion.
For more information on CSP Music Group and Dash Talents Modeling Agency, please visit their respective websites: cspmusicgroup.com and dashtalents.com.
Media Contact:

Yelena Scheidler

VP of PR

Dash Talents

703-967-5758

yelena@dashtalents.com
SOURCE Dash Talents