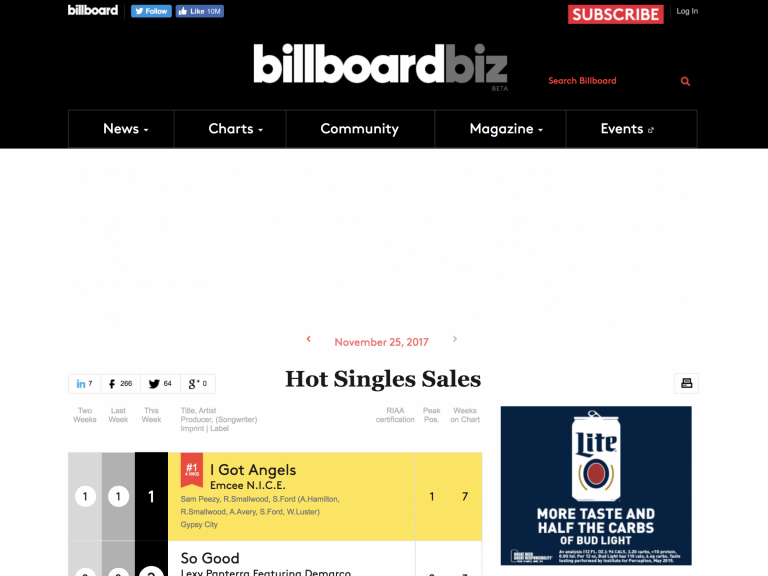 Our Billboard #1 charting Super Producer Sam Peezy and client EMCEE N.I.C.E. has remained at the #1 spot on Billboard for Gospel Album Sales for 3 consecutive weeks. The albums first single entitled 'Praise' has also received the number #1 spot on the Billboard Gospel Single Sales for the song 'I Got Angels'.
EMCEE N.I.C.E. proves the point that with hard work, dedication, and great music, an independent artist can gain recognition from Billboard; and land the #1 spot for Gospel Album Sales in the country.
CSP Music Group again would like to congratulate our super producer Sam Peezy and EMCEE N.I.C.E. for this great accomplishment as we start working hard for the next one!